How are your arteries? What if Chelation works?
(health)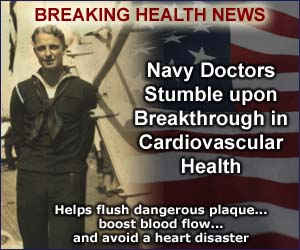 Two years ago following a mild heart attack, I had a quadruple bypass at St Elizabeths Hospital in Brighton, Mass. The culprit. My arteries were about 80% clogged with plaque (calcium from cholesterol deposits). I was only 55 years old then. This month I learned that my 52 year old relative in Arkansas had a heart attack this winter. She had to have stints placed in arteries leading to her heart. The culprit? Her arteries were also 80% blocked by plaque. Until a doctor goes into your arteries with a heart cath (with a camera) --you will probably never know how much your arteries are blocked. Also, see related video link far below about spotting calcium buildup in your arteries via 15 min catscan imaging. We two were trully two of the lucky ones. Countless people just succumb to heart attacks each year without having the chance to have either a bypass done, or stints put in. I was extremely blessed, because I ignored my impending heart attack symptoms for 10 days. My symptoms were extreme aching/throbbing pains under both fore arms that lasted 2-3 hours, 2 to 3 times a day. I mistakenly thought it was a pinched nerve or something.
How can we unblock our arteries? I am not claiming this is a cure all. I am just posting this here as one possible cheap and prudent alternative. And what if it does work as advertised? I have been taking this over the counter supplement for a few months now and feel a "lift" from it. My circulation has definitely improved from it. I take 3 pills in the morning and 3 pills in the evening. I plan to take it for another month or so, and then stop for 6 months or so. I have nothing to gain monetarily from posting this "head's up" on Chelation. I'm simply a user myself.
/s/ Steve K, BibleProbe.com
What is it? It's called Chelation (from Greek, meaning "claw", as to claw away at plaque in your arteries). (pronounced key-LAY-shun)
Where can you learn more about this?
Did Navy sailors discover the biggest heart breakthrough of the last century?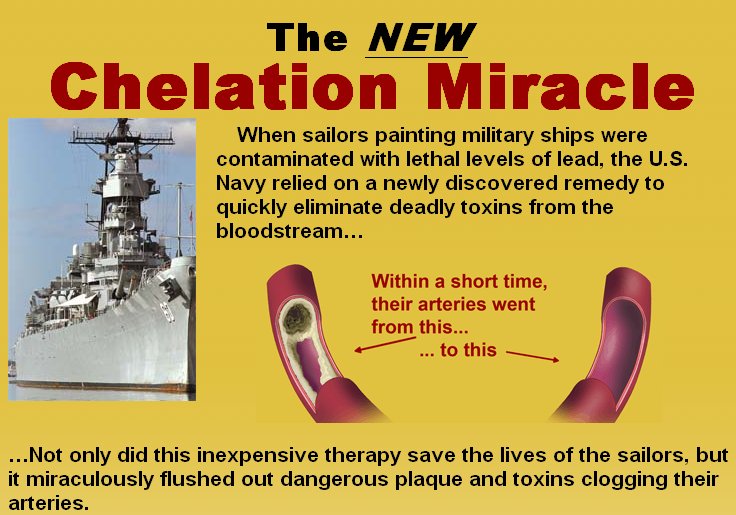 Among Chelations' claims are that "cleaner artieries" help you with these problems:
High blood pressure...
High cholesterol...
Poor memory and "senior moments"...
Edema/swelling of the legs...
Fatigue and exhaustion...
High homocysteine levels...
Sexual dysfunction...
Poor vision...
Hearing loss...
Cold hands and feet...
Sleep problems...
Unexplainable joint or muscle pain...
And much more!
See more on this Chelation, called Advanced Artery Solution: here
Related
See this video - with CNN's Dr. Sanjay Gupta about 'imaging the heart' with a catscan looking for calcium buildup in your arteries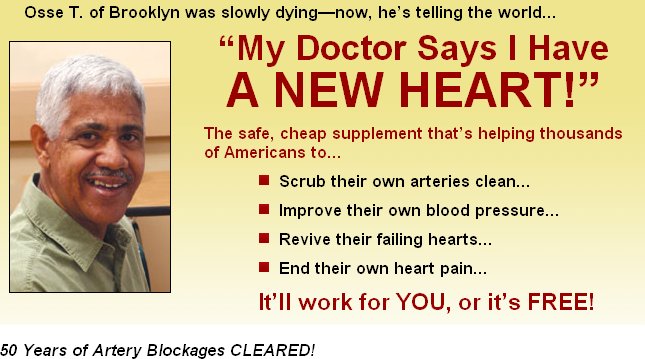 READ HERE:
"My Doctor Says I Have A NEW HEART!"
RSS Feed of thread