Is Olive Oil a cure for heart arrhythmia? Ask the Bible...
(health)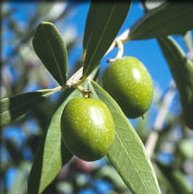 The olive tree becomes fruitful when it is six years old, but the older it gets the more fruitful it is.
Olive trees tend to be more fruitful every other year. Most often, all trees in a grove, or in a certain area tend to be fruitful in the same year.
Reference: Jerusalem Post
---

When Shaul Eger was told he had an incurable heart condition and could die, he turned to the Jewish sources – and to olive oil.
His self-prescribed remedy was a spoonful of olive oil a day, and within six months Eger was up to eight spoons a day. His arrhythmia disappeared.
Before taking the olive oil, Eger says of his arrhythmia: "I suffered from it badly and had two bad experiences where I blacked out."
But after drinking the olive oil, his entire outlook and career path were transformed. He decided to quit his job at the Agriculture Ministry and make his own olive oil.
Olive oil has fatty acids, good anti-viral, anti-bacterial, antiinflammatory and anti-oxidative properties, he says, concluding, "It has the optimal composition of fatty acids, and five percent of its micro-ingredients are so important to our health."

Potent medicine from the Bible
By KARIN KLOOSTERMAN/ISRAEL 21C
10/15/2010 16:44
Thirty years ago, Dr. Shaul Eger, a physiologist specializing in animal husbandry, was told by specialists that his heart arrhythmia was incurable and that he might die.
He turned to ancient Jewish sources, where he read about the health benefits of olive oil.
"I realized I had a problem, so I went back to my ancestors – to the Bible," Eger says.
He was particularly inspired by the Jewish doctor Assaf Harofeh (Assaf the Physician) a Mesopotamian believed to have lived in the sixth century, whose works opened Eger's mind, and heart, to a new remedy.
Assaf Harofeh writes that olive oil staves off mental illness and other ailments, including those which afflict the heart.
"We know from the Bible and Rambam [Maimonides, the leading 13th-century Jewish scholar and physician] that olive oil is good for the memory," says Eger, citing the Talmud, where it is written that those who drink olive oil will retain their memory for 70 years.
Finish reading this at:
Jerusalem Post
Related
Health Secrets. Why you NEED olive oil....
The Olive in the Jewish and Israeli culture
The amazing olive tree can reach the age of 2,000, regenerate after fire, and produce oil for cooking, lighting, and even anointing kings.
New Potential Health Benefit Of Olive Oil For Peptic Ulcer Disease
Olive Oil Seems To Protect Against Bowel Cancer
Olive Oil: Which Type Is Best?
Phenolic Compounds May Explain Mediterranean Diet Benefits
Related (Health)
---
Complete thread:
RSS Feed of thread
Is Olive Oil a cure for heart arrhythmia? Ask the Bible...

- AC, 10-16-2010

(health)